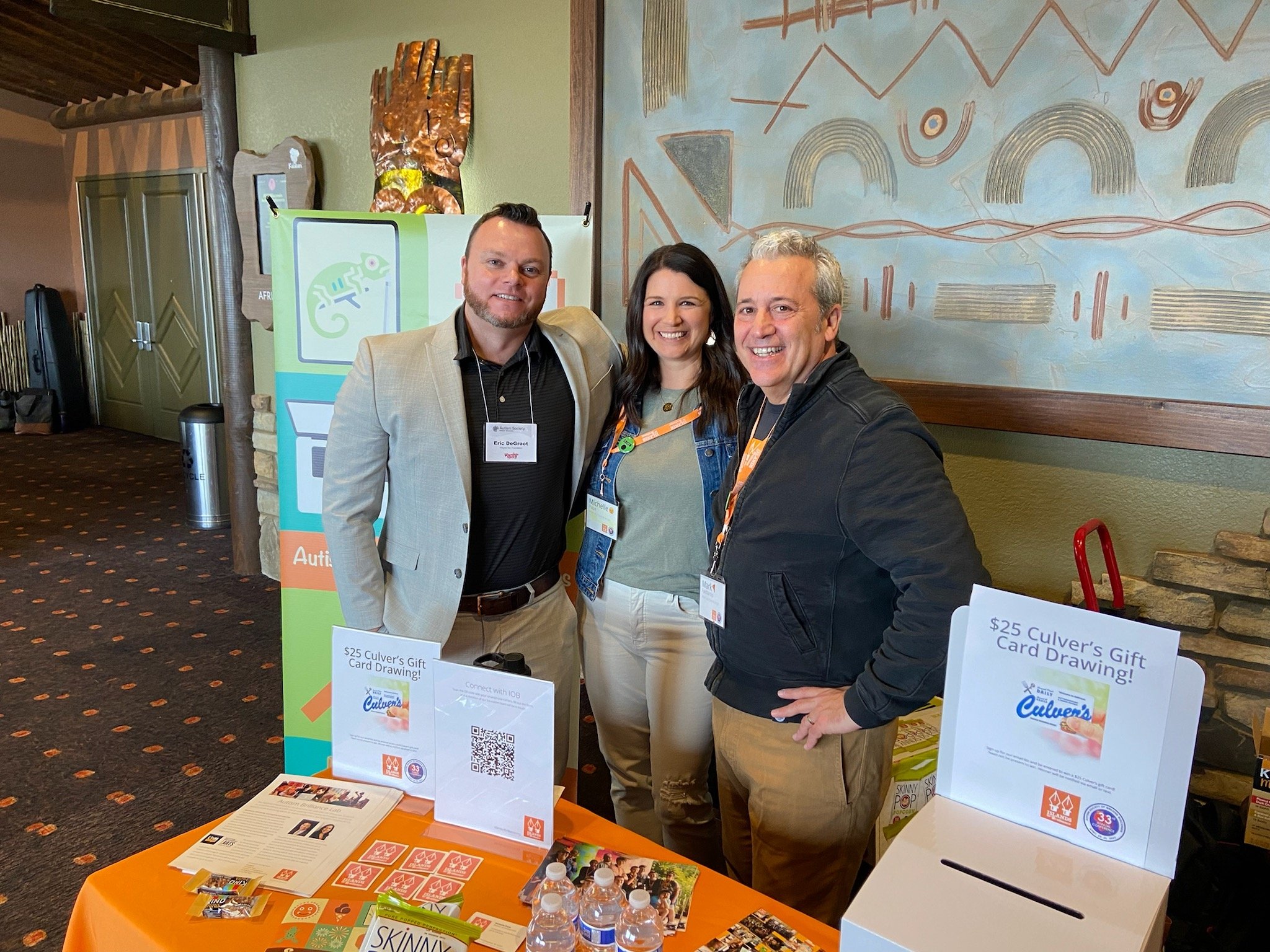 By: Joan Elovitz Kazan
If you don't know about Wispact, you definitely should. This valuable resource helps families and individuals with special needs manage often confusing financial situations. Wispact has a staff of knowledgeable and caring professionals who are well-versed in navigating these situations.
Managing the day-to-day routine of a mentally or physically challenged family member can be difficult. Add the complicated task of ensuring that the family member has financial resources to cover their daily expenses and the situation can go from difficult to overwhelming. For example, there are complicated rules and regulations in place when working within the social security system when a person with special needs receives an asset of over $2000, and it could put their social security benefits at risk. Creating a special needs trust with Wispact can guarantee that benefits stay in place. This will ultimately make it easier for families to focus on spending quality time together.
Eric DeGroot brings significant skill and experience to his current role as Foundation Director for Wispact. Throughout his career, DeGroot has helped countless special needs families navigate challenging financial landscapes. "Prior to working at Wispact, I did corporate guardianship for seven years. I managed the financial elements of an individual's life and have acted as a legal representative for persons with disabilities," De Groot says. "I've been working as a fiduciary for the majority of my career...almost 20 years," he adds.
Through his many roles at Wispact, DeGroot has worked in every element of the organization. "I started out as a beneficiary specialist and worked my way up, first becoming a lead beneficiary specialist, then the manager of that team, and then the associate executive director for Wispact," DeGroot says.
DeGroot is one example of the type of experience and knowledge Wispact's staff brings to every family they work with. Upon connecting with Wispact, a client is assigned a beneficiary specialist. This beneficiary specialist will be a consistent point of contact throughout virtually every interaction that person or family has with Wispact. But there's a team of professionals behind each beneficiary specialist. "The beneficiary specialists are very knowledgeable, but they're also well supported within the organization. I provide ongoing consulting services to our beneficiary specialists and I serve on two national committees that look at this industry nationwide," DeGroot explains. "We have two attorneys on staff and our executive director, who all provide ongoing support. So, there's a team approach to how we deal with challenging situations that some of our clients fall into. We try to be very client centered in meeting those needs," DeGroot adds.
When financial windfalls are concerned, a client-centered approach can mean the difference between an informed decision and a huge financial mistake. In the case of "Sara" (not her real name) Wispact's approach prevented this 62-year-old woman from entering a situation that would have had long-term ramifications. Sara has several mental and physical issues. "She has a mental health disability and a physical disability, seasonal depression, bipolar disorder, degenerative disc disease, type two diabetes, osteoarthritis and fibromyalgia," DeGroot explains.
With $4,000 already in a trust account, Sara inherited over $60,000 from a deceased family member and wanted to purchase a modular home. Fortunately, Wispact has a process in place for dealing with home purchases. "If somebody is buying a house using all their trust, proceeds, there's a robust vetting process that they have to go through," DeGroot explains. Sara was planning to use both the inheritance and the $4,000 in her trust account. "She reached out to her beneficiary specialist who contacted me because I was supervising him at that time. I knew we should do our due diligence. We discovered she hadn't had the home inspected or appraised," DeGroot recalls. Recognizing a red flag, the Wispact team intervened.
Sara had worked with a real estate agent to find the house but the agent failed to advise her about the home inspection and appraisal process. "We paid for an appraisal and an inspection. She discovered that the house was in really poor shape and in bad disrepair," he adds "She went back to her real estate agent and they tried to bully her into buying the house. We hired a lawyer to represent her and get her out of the contract," With Wispact's help,  Sara was able to walk away from the purchase. "She came to us seeking a minimal amount of assistance for this major transaction. But we were able to save her from a financial disaster if she had moved forward with that purchase,"
DeGroot adds."It was through our efforts and our advocacy that this beneficiary had a better overall outcome."
In his current role as Wispact Foundation Director, DeGroot allocates grants to a variety of non-profits throughout the state including Friendship Circle. "In addition to Friendship Circle, we support Easter Seals, Gigi's Playhouse, and special education facilities like the L.E. Phillips Treatment Center in Chippewa Falls and Bloom 360 Learning Community in East Troy," DeGroot explains.
If you're caring for a family member with special needs, Wispact can be a valuable resource. www.wispact.org